Did You
Know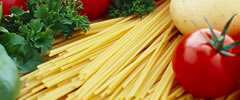 We have been serving our finest delicious food to the local community since 1981. During that time our menu has been constanly changing. However, our passion for quality home made food and warm service remains the same. We source as much as possible of our ingredients from local suppliers and thus maintaining freshness and the highest quality and flavour.
The
Kitchen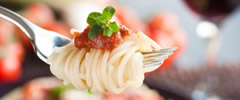 Since the establishment of the restaurant, our kitchen has been run and continues to be run by family members and most importantly it is allways overseen by Mama. Mama Mastrocinque has decades of experience in running our kitchen and is the one that brings passion and traditional Italian flair when it comes to preparing our delicious dishes.
Al Carte
Menu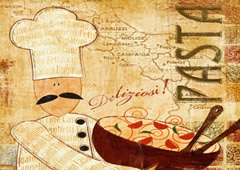 Our Al Carte menu consists of many traditional Italian dishes. All are prepared using fresh ingredients and centuries old recipies passed from generation to generation all prepared by the family. We also offer gluten free pasta, childrens portion of any pizza or pasta and if a dish of your desire is not on the menu, please let us know and we will do our best to prepare it for your.
Download