Wine and Life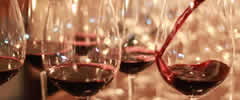 In Italy, wine with food is a way of life. Italians have been making wine for thousands of years, and know a thing or two about enjoying it. There's nothing quite like a loud Italian dinner with great food and friends, where everyone is slightly more animated than usual from the four glasses (each) of Chianti. Italy is famous for its many indigenous grape varieties, which makes the wines a constant journey of discovery in life.
Wine Regions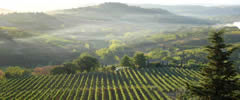 There are literally thousands of different varieties of wine grapes grown in Italy today, the majority of which are traditional, classical varieties grown only in Italy. Many varieties are only grown in the regions they have been grown for hundreds of years and often are only used in one sort of wine. The wines of Italy offer breathtaking variety. From bright, fresh Pinot Grigio to the deep reds of Barolo, Italy has something for everyone, especially given our great range of wines.
Our offer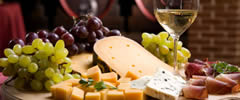 Italian wines bring up the image of grape-stomping parties that provide fun for the whole village. Fortunately, you don't have to press the grapes yourself to enjoy a bottle of good Italian red wine, we have them here. Our reds are best enjoyed with red meats, whether grilled, roasted or smoked, as well as creamy dishes and a variety of cheeses. Our whites are best enjoyed with white meats like chicken, fish, seafood and pork.